The JQ Speakers Bureau
Your stories matter. They can change people's lives,
move an individual or an organization from being merely
tolerant to becoming LGBTQ+ inclusive and embracing.
JQ knows personal stories deepen the understanding of the LGBTQ+ Jewish experience. Through the JQ Speakers Bureau, JQ's highly trained speakers bring their personal experiences and life stories to organizations and institutions throughout the community. Every JQ speaker receives specialized training and serves as a role model to help groups better enhance their LGBTQ+ inclusion and awareness.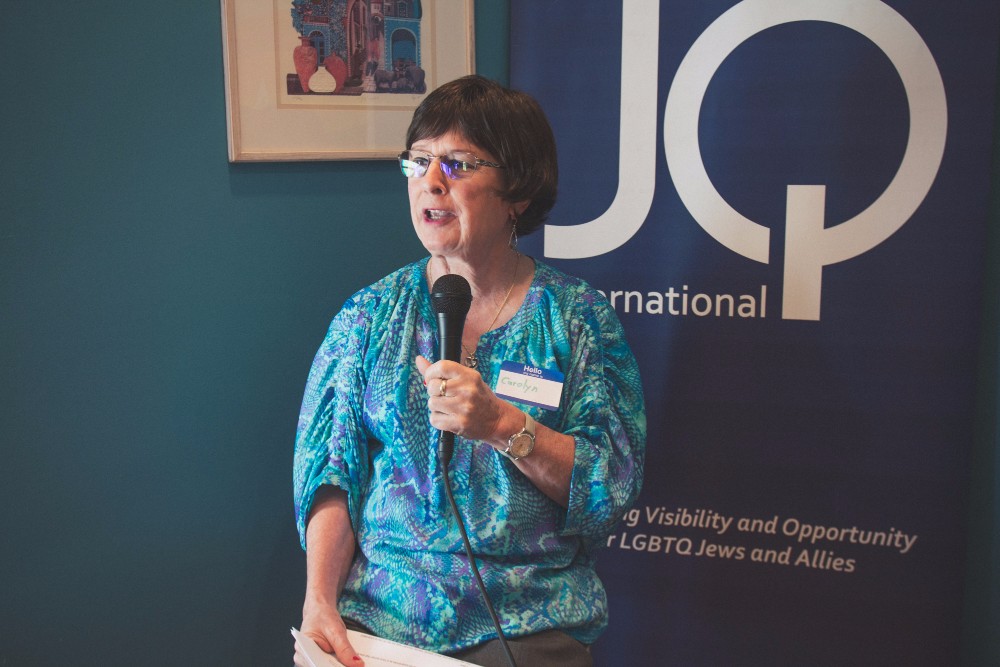 The personal stories shared by the trainer during the training touched our volunteers and moved many to become more embracing of the LGBTQ community.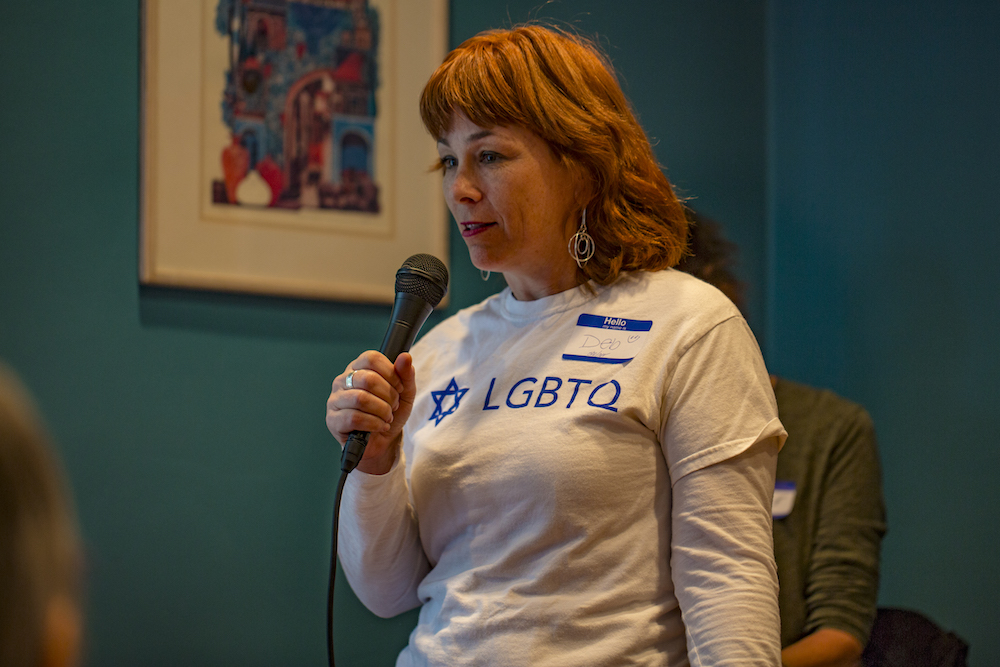 We really appreciated how your visit gave us new insights into what it means to be LGBTQ+ and what it means to be LGBTQ+ in the Jewish community. You gave us a model of how we can all celebrate our diverse identities together.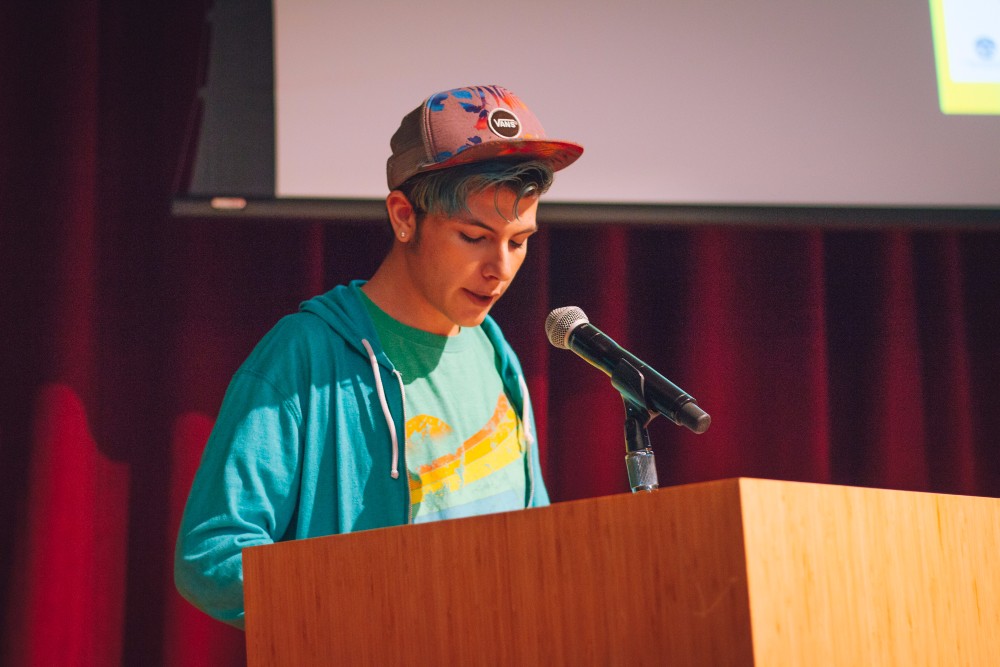 After hearing your talk, I realized I haven't been seeing what is happening around me. I'm going to pay more attention to how LGBTQ people are being treated and do something to make it better.
Whether it's a series of programs, or a one time presentation, we're sure you'll find someone from the JQ International Speakers Bureau that's just right for you!
Flip through the brochure below to find the perfect speaker for the occasion!
`
.
Each of JQ's speakers is a role model who draws upon their personal experiences and life stories to show how LGBTQ+ and Jewish identities can be integrated. Their messages encourage their audiences to expand the number of safe spaces for LGBTQ+ Jews in their organization and in the community-at-large
Join the JQ Speakers Bureau and share your stories with members of a wide variety of Los Angeles organizations.
.
How are JQ Speakers Trained?
In three 1½ hour training sessions you learn to:
Connect emotionally, spiritually, and powerfully with your audiences;

Share personal 'coming-out' and life-affirming stories that help listeners both relate to the messages being shared and apply the larger truths of those messages to their own lives;

Use your personal stories of being excluded to educate your listeners about how they can do better

Inspire organizations to become more inclusive

Identify concrete reasons to participate in inclusion trainings

Incorporate Jewish values into your presentations

Provide useful information about JQ's programs and services.

Create three calls to action for each presentation