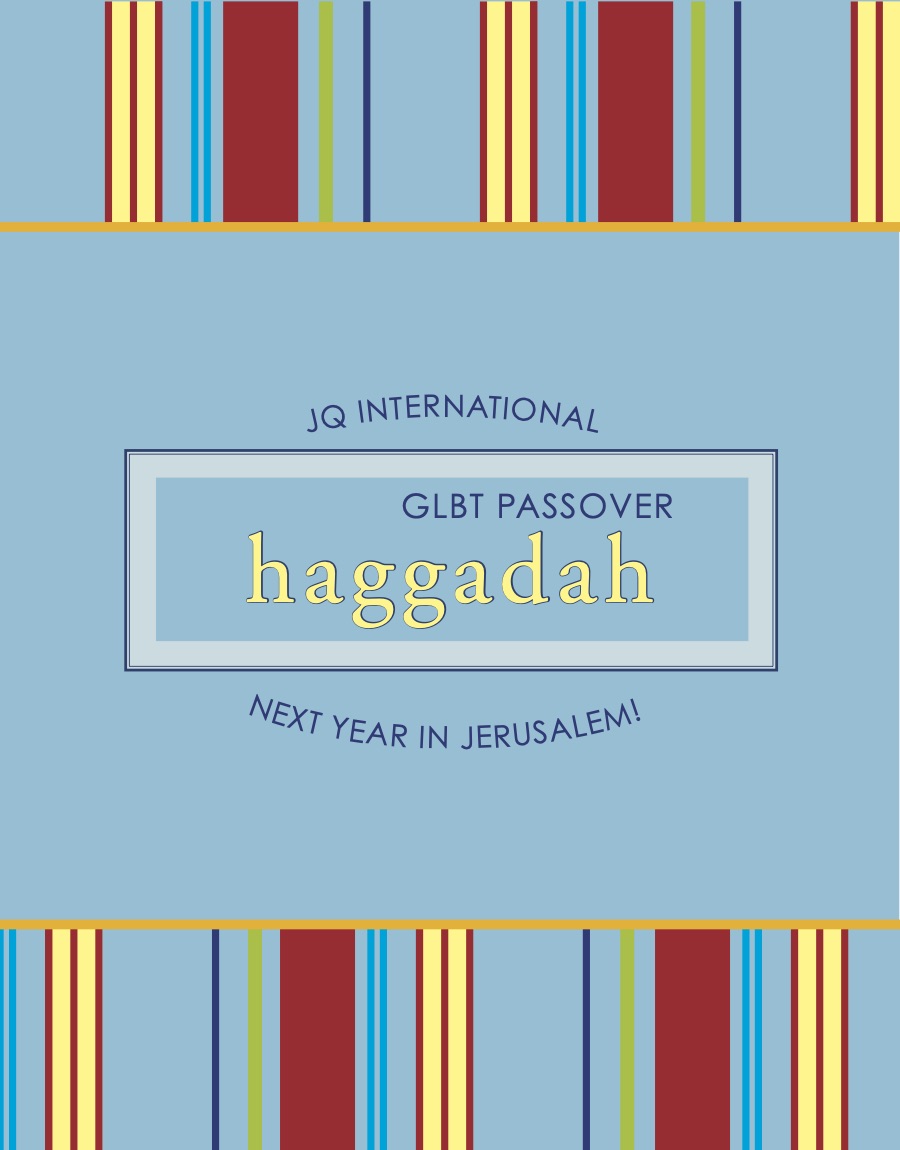 Established in 2006, the GLBT Haggadah, the first of its kind, integrates LGBTQ+ Passover traditions within the spirit of the traditional Passover experience. It includes a LGBTQ-specific Seder plate, the Four LGBTQ Children, the Prophetess Miriam's Cup, a Timeline of LGBTQ Events that parallels the Magid, and much, much more.
LGBTQ+ & Ally Synagogues in Los Angeles
Congregation Beth Chayim Chadashim
Founded in 1972, the first LGBTQ synagogue in the world is an inclusive community of progressive LGBTQ and heterosexual individuals, their families and friends, with programs for all ages.
Website: bcc-la.org
Telephone: 323.931.7023
Congregation Kol Ami
West Hollywood's Reform synagogue builds on the traditions of Judaism while respecting and welcoming everyone: lesbian, gay, bisexual, straight, interfaith couples and their children.
Website: kol-ami.org
Telephone: 323.606.0996
IKAR
IKAR is a spiritual community, which fuses tradition and imagination, activism and spiritual practice. It is a deeply inclusive community and embraces all who join them: LGBTQ individuals and families, interfaith couples, Jews of Color, Jews by Choice, and those from all levels of Jewish observance.
Website: www.ikar-la.org
Telephone: 323-634-1870
Temple Kol Tikvah – Rabbis Jon Hanish & Becky Hoffman 
Congregation Or Ami – Rabbi Paul Kipnes
Sinai Temple – Rabbi Nicole Guzik 
LGBTQ+ Resource Centers in Los Angeles
National LGBTQ+ Organizations
COLAGE – Children of Gay, Lesbian, Bisexual and/or Transgender Parents Everywhere
GLSEN – Gay, Lesbian, & Straight Education Network 
HRC – The Human Rights Campaign
ISNA – Intersex Society of North America 
The National Gay and Lesbian Task Force
PFLAG – now Parents, Friends, Families and Allies united with LGBT People
Keshet
www.keshetonline.org

Ultimate Campus Guide for LGBTQ+ Students
Transgender Specific Resources
Essential Resources: A Core Book Collection for Jewish Libraries
Kulanu: All of Us: A Program and Resource Guide for Gay, Lesbian, Bisexual, and Transgender Inclusion, Revised and Expanded. 
Address, Richard F., Joel L. Kushner, and Geoffrey Mitelman. New York: URJ Press, 2007.
Written from a Reform point of view but applicable to a range of denominations, this volume is a valuable resource for any synagogue or school. In addition to personal stories, it offers suggestions for becoming a welcoming LGBT congregation, lesson plans for school programs, life cycle ceremonies, extensive curriculums, and the texts of Reform resolutions on LGBT issues. (Disclosure: one of the authors of this article was an editor of Kulanu.)
Like Bread on the Seder Plate: Jewish Lesbians and the Transformation of Tradition.
Alpert, Rebecca. New York: Columbia University Press, 1997.
Dr. Alpert, a Reconstructionist rabbi, examines the Torah texts concerned with sexuality and personal relationships—first from a traditional standpoint and then from a lesbian/feminist academic point of view. She continues with a discussion of how lesbian relationships can exemplify Jewish values.
Lesbian Rabbis: The First Generation. 
Alpert, Rebecca T., Ellen Sue Levi Elwell, and Shirley Idelson. New Brunswick, NJ: Rutgers University Press, 2001.
This deeply personal collection of essays highlights the tension between being true to oneself and conforming to the community's expectations. Since the women represent a wide range of ages and denominational affiliation, they experienced "coming out" in very different environments. A common thread that runs through the essays is that being open and honest about one's personal life makes professional work more effective.
Torah Queeries: Weekly Commentaries on the Hebrew Bible. 
Drinkwater, Gregg, Joshua Lesser, and David Shneer. New York: New York University Press, 2009.
This collection of commentaries continues the centuries-old practice of reading the Torah with new eyes. The commentators here examine the texts from a queer (lesbian, gay, bisexual, transgender, gender-nonconforming) perspective, including each week's parashah as well as major Jewish holidays. The book has a foreword by Judith Plaskow. 
Balancing on the Mechitza: Transgender in Jewish Community. 
Dzmura, Noach, ed. Berkeley, CA: North Atlantic Books, 2010.
This book focuses on personal narratives of transgender people who connect to Jewish life and ritual and examines Jewish texts.
Wrestling with God and Men: Homosexuality in the Jewish Tradition. 
Greenberg, Rabbi Steven. Madison, Wisc: University of Wisconsin Press, 2004.
Rabbi Greenberg, an out Orthodox rabbi, closely examines the two verses from the Torah that explicitly mention homosexual behavior (Leviticus 18 and 20.). He continues with biblical examples of male relationships, legal discussions in the Shulḥan 'Arukh and Responsa literature, and sample medieval homoerotic Jewish poetry. 
Keep Your Wives Away from Them: Orthodox Women, Unorthodox Desires: An Anthology.
Kabakov, Miryam. Berkeley, CA: North Atlantic Books, 2010.
Traditional LBT Jewish women have often felt doubly ostracized, as they are criticized in the secular LGBTQ community because of their religiosity and disparaged in the religious community because of their sexuality. This collection of personal essays describes the struggle to find a home and a community.
Through the Door of Life: A Jewish Journey between Genders. 
Ladin, Joy. Madison, WI: University of Wisconsin Press, 2012.
This intensely personal memoir traces the journey Ladin takes from "Jay" to "Joy." Ladin was a married English professor and poet at Yeshiva University, an Orthodox institution, when he realized that he could no longer continue living as a man and began the transition process to female. Ladin describes the effect this had on her life, family, and work.
God vs. Gay?: The Religious Case for Equality. 
Michaelson, Jay. Boston: Beacon Press, 2011.
Written by a polymath scholar and prolific author, Michaelson examines verses from both the Hebrew and Christian scriptures that refer to homosexuality, sexuality, and relationships. He concludes that the Bible does not forbid gay relationships, rather encourages any loving relationship. 
Queering the Text: Biblical, Medieval, and Modern Jewish Stories. 
Ramer, Andrew. Maple Shade, NJ: Lethe Press, 2010.
This collection of queer poems and short stories is divided into three sections: contemporary midrashim of selected portions of the Tanakh; writings inspired by the homoerotic poetry of medieval Spain; and contemporary scenes of daily life arranged according to the order of the prayer services.
Judaism and Homosexuality: An Authentic Orthodox View. 
Rapoport, Chaim. London: Vallentine Mitchell, 2004.
This is the first modern book written from an Orthodox point of view on this topic. Rabbi Rapoport acknowledges the fact that some people are hard-wired to have same-sex attractions, at the same time affirming the classical Orthodox position that homosexual behavior is forbidden.
Queer Jews. 
Shneer, David, and Caryn Aviv. New York; London: Routledge, 2002.
There are several strong anthologies of this genre, but this one does an excellent job combining scholarly essays with personal narratives. The contributors discuss issues of identity and how LGBT Jews are finding their place in Jewish practice, institutions, and cultures.
Siddur Sha'ar Zahav. 
Tyler, Michael, and Leslie Kane. San Francisco, CA: Reform Congregation Sha'ar Zahav, 2009.
This siddur enriches the traditional liturgy with alternative prayers and interpretations that acknowledge the diverse LGBTQIQ Jewish community. It contains suggestions for themed Shabbat services such as a Pride Shabbat and inclusive prayers written from an LGBTQIQ lens.
Jewish Books for Early Childhood Education
Adopting Ahava. 
Byrne, Jennifer. Sicklerville, NJ: United States: My Family, 2013.
Jonathan is excited when his two Jewish mothers tell him that he can adopt a puppy for his eighth birthday, and he ultimately chooses a Hebrew name for the dog. The book focuses more on adoption issues; the fact of having two mothers who are shown in a positive light is taken for granted.
The Purim Superhero. 
Kushner, Elisabeth, and Mike Byrne. Minneapolis: Kar-Ben Pub., 2013.
In the book, Nate, an elementary school-age boy who happens to have an Abba and a Daddy, has trouble deciding on a Purim costume at Hebrew school because of peer pressure. With some help from his parents, he learns about Purim, being independent, and making his own decisions.
LGBTQ+ Books for Early Childhood Education
The Different Dragon. 
Bryan, Jennifer, and Danamarie Hosler. Ridley Park, PA: Two Lives Publ., 2006.
One of Noah's two mothers invents a bedtime story for him about Noah and a dragon that no longer wanted to be so fierce. This story includes both a same-sex couple and a lesson about being your-self.
King & King. 
Haan, Linda de, and Stern Nijland. Berkeley: Tricycle Press, 2002.
The queen wants to retire, so the prince must marry. He is having a hard time finding a bride among the princesses, but then he finally meets one of their brothers. The authors have cleverly reshaped a traditional fairy tale with humor and joy. 
Mommy, Mama, and Me. 
Daddy, Papa, and Me. 
Newman, Lesléa, and Carol Thompson. Berkeley: Tricycle Press, 2009.
Through the eyes of the young child, these two board books show a typical day with same-sex parents. Although not Jewish, the books' cute depictions of non-typical families will be enjoyed by the very young.
And Tango Makes Three. 
Richardson, Justin, Peter Parnell, and Henry Cole. New York: Simon & Schuster Books, 2005.
Based on a true story, two male penguins at the Central Park Zoo bond, and when a zookeeper finds an abandoned egg, he gives it to the pair. They keep it warm until it hatches and then together take care of the penguin chick. This is a sweet story of an atypical family. 
LGBTQ+ Jewish Films
Trembling before God. 
Dubowski, Sandi Simcha, Marc Smolowitz, Shlomo Ashkinazy, Steven Greenberg, Nathan T. Lopes Cardozo, Naomi Mark, Shlomo Riskin, et al. New York: New Yorker Video, 2003 (theatrical release 2001). (84 minutes)
Trembling before G-d follows the lives of several gay and lesbian Orthodox Jews and interviews rabbis and psychologists about homosexuality and Orthodox Judaism. The film creates a poignant snapshot of the Jews' lives. Rabbi Steven Greenberg, the most openly gay Orthodox rabbi, is one of the interviewees. 
Yossi & Jagger.
Fox, Eytan, Amir Harel, Gal Uchovsky, Avner Bernheimer, Ohad Knoller, Yehuda Levi, Ivri Lider, Yosef Grunfeld, and Yaron Scharf. (Yosi ṿe-G'ager). [United States]: Strand Releasing, 2004. (67 minutes; Hebrew dialogue with English subtitles)
Directed by one of Israel's most successful filmmakers, this feature film tells the story of Yossi (Ohad Knoller) who commands a company of soldiers near Lebanon. In secret, he develops a romantic relationship with his second-in-command, Li'or, who is nicknamed Jagger (Yehuda Levi). 
Hineini: Coming out in a Jewish High School.
Izen, Shulamit, Irena Fayngold, and Michael Traub. 2005. Jamaica Plain, MA: Ḳeshet, 2005. (60 minutes)
This documentary tells the story of Shulamit Izen, a ninth grader who wants to create a gay–straight alliance at her pluralistic Jewish high school in the Boston area. Her campaign is transformative for everyone involved and addresses both the struggle to create a supportive environment for gay and lesbian students and teachers and that community that wrestles with definitions of pluralism and diversity in a Jewish context. 
Latter Day Jew
Follows H. Alan Scott, a gay former Mormon/converted Jew/cancer survivor/writer-comedian, as he finds his spiritual path and prepares for his Bar Mitzvah.
LGBTQ+ Books for Adults
This Book is for Parents of Gay Kids, A Question & Answer Guide to Everyday Life
by Dannielle Owens-Reid, 2014. San Francisco, CA: Chronicle Books. 
The Transgender Child:  A Handbook for Families and Professionals
Stephanie Brill and Rachel Pepper, 2008.  San Francisco, CA: Cleis Press, Inc.
Becoming Nicole: The Transformation of An American Family
Amy Ellis Nutt, 2015. New York: Random House.
I'm Looking Through You: Growing Up Haunted: A Memoir
Jenny Finney Boylin, 2008. New York: Random House. 
She's Not There: A Life in Two Genders
Jenny Finney Boylin, 2003. New York: Random House.
Stuck in the Middle with You: A Memoir of Parenting in Three Genders
Jenny Finney Boylin, 2013. New York: Random House. 
LGBTQ+ Books for Teens
If You Believe in Mermaids … Don't Tell
2007. A. A. Philips, Indianapolis, IN: Dog Ear Pub, Age 11+
Changers: Book One: Drew
2014, T Cooper and Allison Glock-Cooper, Brooklyn, NY: Black Sheep, Ages 12 and up
Luna
Julie Anne Peters, 2006. New York, NY: Little, Brown and Company, Ages 14 and up
Parrotfish
Ellen Wittlinger, 2007. New York, NY: Simon & Shuster, Ages 12 and up
LGBTQ+ Books for Children
10,000 Dresses, Mark Ewert
2008. New York, NY: Seven Stories Press, for ages K – 4th grade.
All I Want To Be Is Me
www.alliwanttobeisme.com
The Sissy Duckling
Harvey Fierstein and Henry Cole, 2002. New York, NY: Simon & Schuster, Ages 4-8
It's Okay to Be Different
Todd Parr, 2001. New York, NY: Little, Brown and Company. Megan Tingley Books, Young children
Horace and Morris but Mostly Dolores
2003. James Howe and Amy Walrod, New York, NY: Aladdin Paperbacks, an imprint of Simon and Shuster Children's Division, Young children
Girls Will Be Boys Will Be Girls
 J. T. Bunnell and Irit Reinheimer, 2004. Brooklyn, NY: Soft Skull Press, Young children
LGBTQ+ Summer Programs
Camp Lightbulb celebrates LGBTQ young people, ages 14 – 18, with overnight camp experiences in Los Angeles. 
A summer camp for LGBTQ youth and allies, ages 12-20, Southern California, San Bernardino National Forest 
Aranu'tiq Family Camp is a fun-filled weekend for transgender & gender-variant kids ages and their families. Extended family members are welcome.  New England and Southern California locations. 
A 4-day 3-night summer camp for transgender and gender-creative children ages 5-12 and their families. The Camp is located in southern Arizona.
Other LGBTQ+ Jewish Resources
Kol Sasson; a guide to halachic same-sex weddings
This project is a collection of explanations, analyses, and critiques of the elements of the historic Jewish wedding, proposals for templates of same-sex Jewish weddings, and links to existing scholarship. The content is organized in the order of the service. It also features considerations for those planning same-sex weddings, including personal reflections and additional resources and topics relating to those weddings.