The JQ Helpline provides inclusive support and resources for LGBTQ+ Jews, their families, and allies.
Call, text, or email the JQ Helpline today.
855.JQI.HLPS (855.574.4577)
CONTACT US TODAY
Wherever you are and whatever you need,
the JQ Helpline is here for you.
The JQ Helpline is the only resource and support line in the US dedicated to serving LGBTQ+ Jews and their allies. The free and confidential JQ Helpline provides customized support and inclusive resources over the phone, by email, and in person to those in need. Wherever you are, contact the JQ Helpline for trained and compassionate professionals who will help you find the resources and support you need.
Contact us today by clicking below, emailing Helpline@JQinternational.org, or calling or texting 855.JQI.HLPS (855.574.4577)*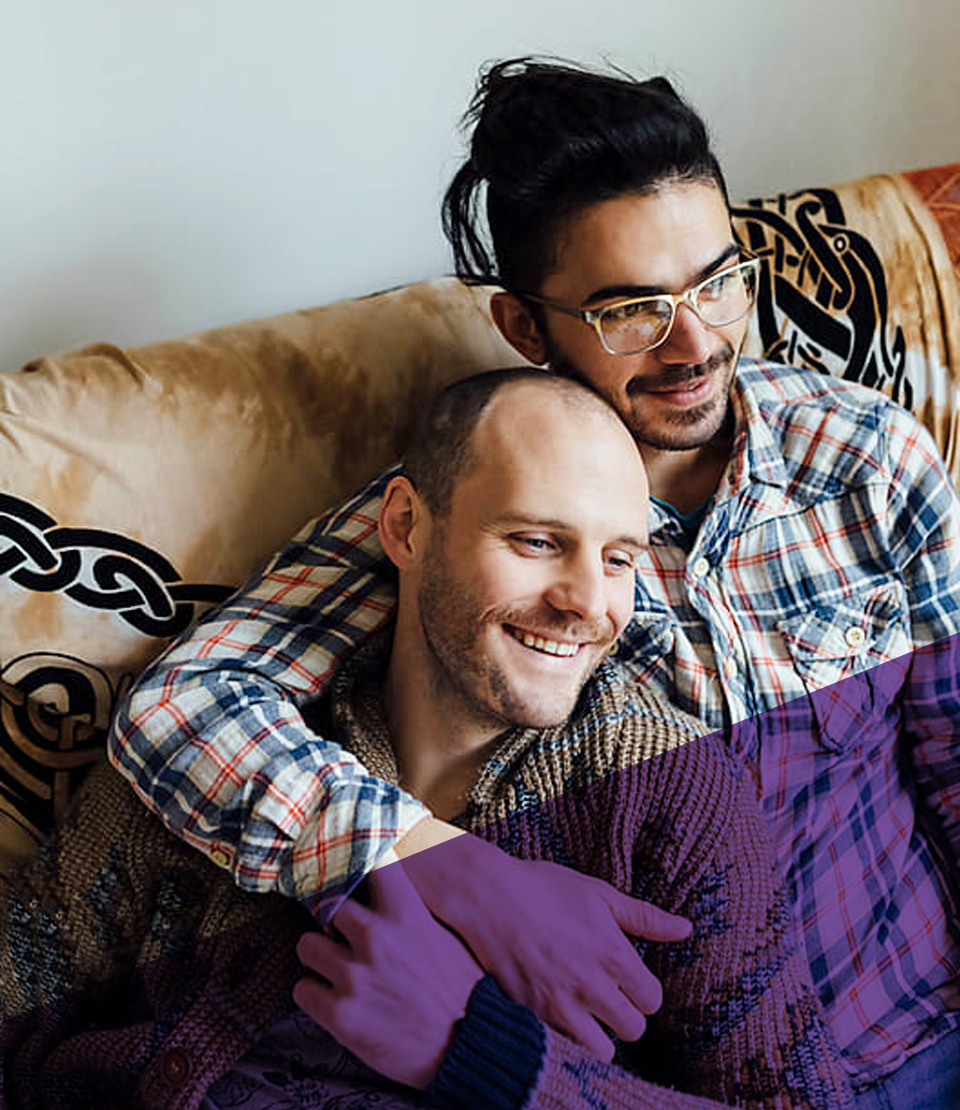 *By calling or texting 855-574-4577, you agree to receive text messages. If you no longer wish to receive text messages,
you may opt-out at any time by replying "STOP."
Before you can think of the questions to ask,
the JQ Helpline has the answer.
The JQ Helpline can help you: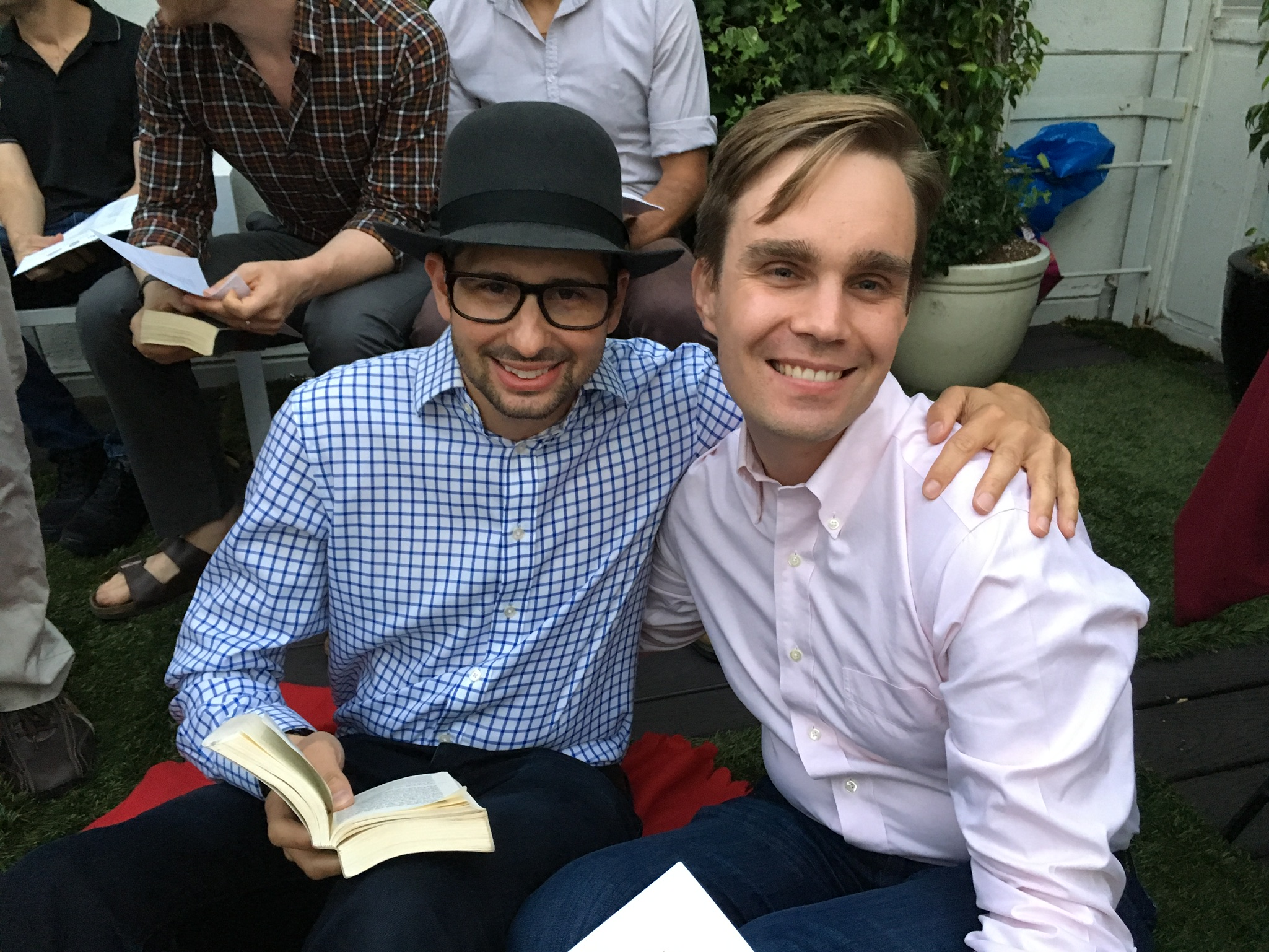 Receive assistance for your urgent situations with inclusive and compassionate responses.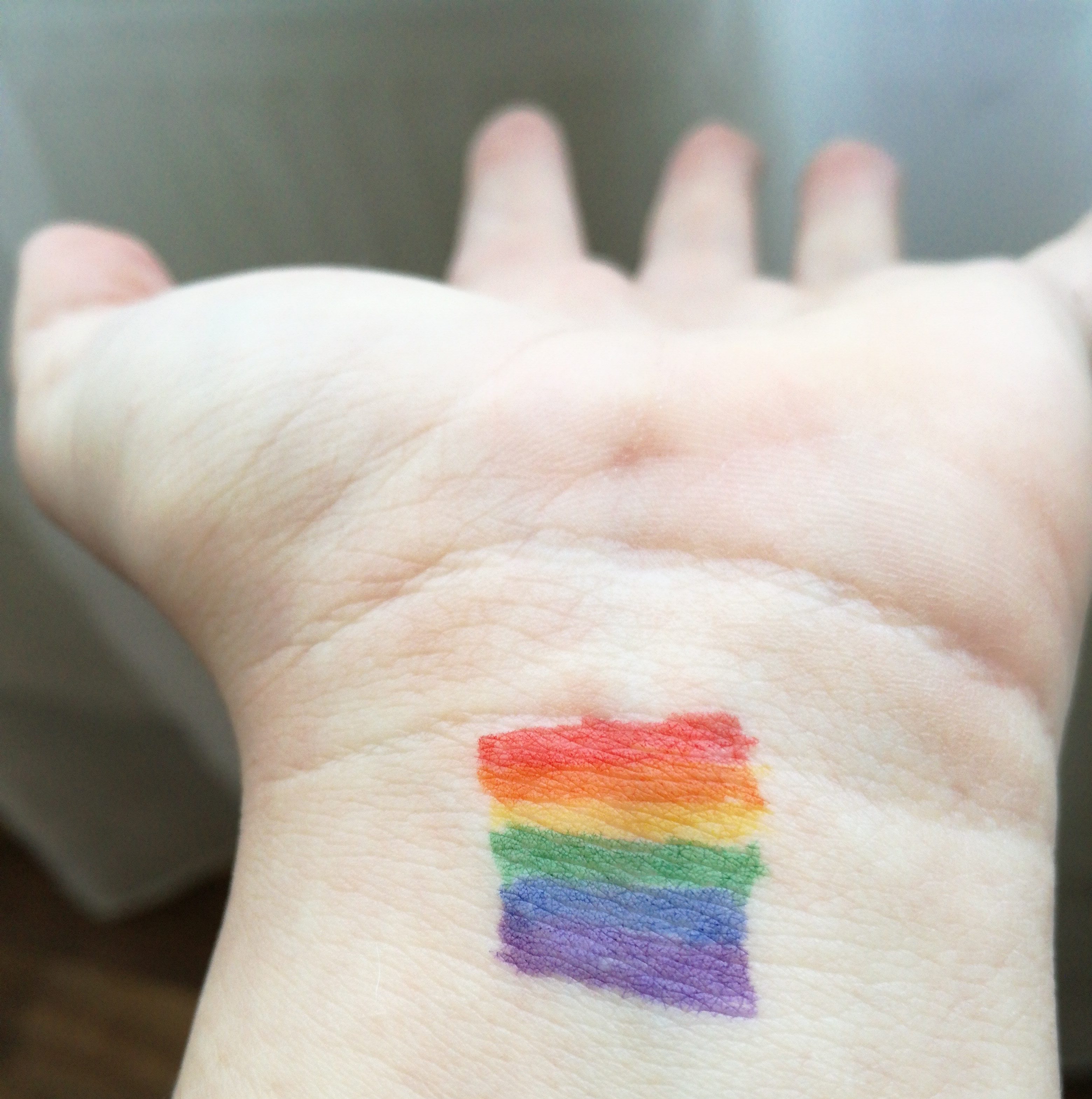 Connect with medical and mental health providers who understand your unique needs as an LGBTQ+ person or ally.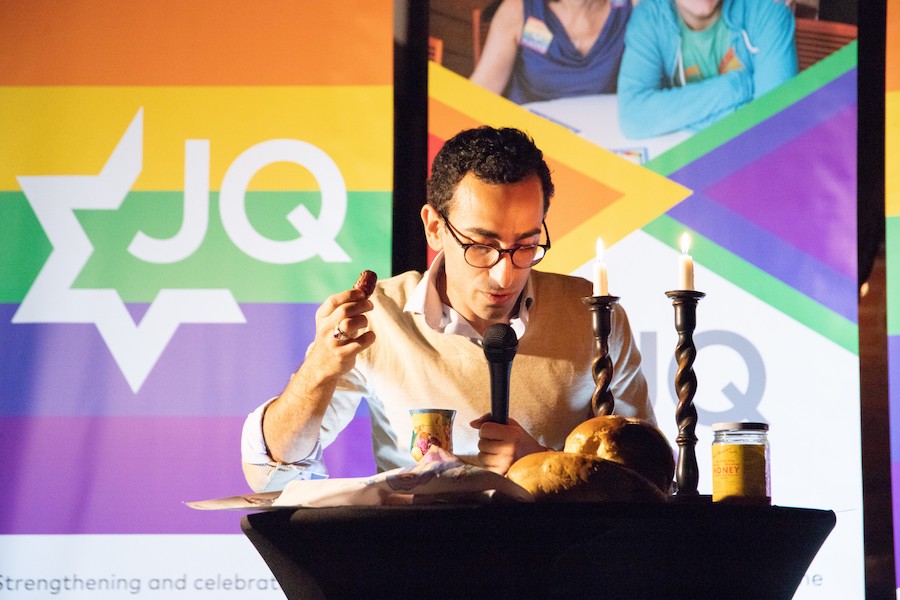 Locate a synagogue or Jewish day school to welcome your LGBTQ+ family.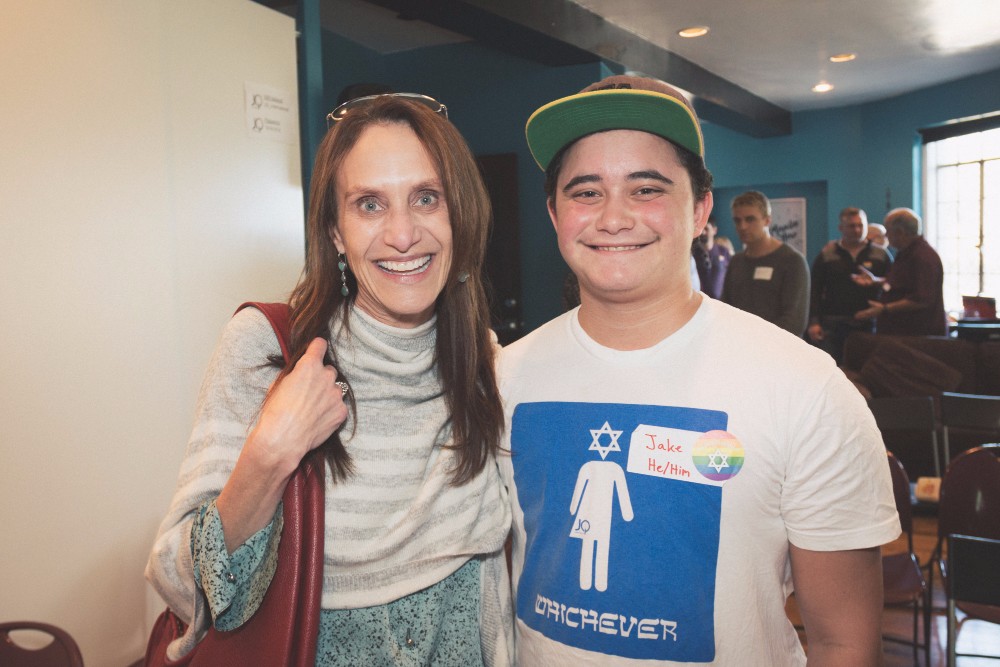 Receive information and support about LGBTQ+ children, students, clients, and patients.
Call the JQ Helpline for this and more.
855.JQI.HLPS
Please read these terms and conditions carefully before using our JQ Helpline services operated by JQ International. 
Conditions of use
By using this service, you certify that you have read and reviewed this Agreement and that you agree to comply with its terms. If you do not want to be bound by the terms of this Agreement, you are advised to not use the JQ Helpline service. JQ only grants use and access of the JQ helpline phone number (855.574.4577), email (helpline@jqinternational.org), and services to those who have accepted its terms.
Intellectual property
You agree that all materials, products, and services provided on this helpline are the property of JQ International, its affiliates, directors, officers, employees, agents, suppliers, or licensors including all copyrights, trade secrets, trademarks, patents, and other intellectual property. You also agree that you will not reproduce or redistribute JQ's intellectual property in any way, including electronic, digital, or new trademark registrations.
User accounts
As a user of this service, you may be asked to register with us and provide private information. You are responsible for ensuring the accuracy of this information, and you are responsible for maintaining the safety and security of your identifying information. 
If you think there are any possible issues regarding the security of your account on the JQ Helpline, inform us immediately so we may address them accordingly.
We reserve all rights to terminate accounts, edit or remove content and stop communication at our sole discretion.
Applicable law
By using the JQ Helpline, you agree that the laws of your location and the location of JQ Helpline staff, without regard to principles of conflict laws, will govern these terms and conditions, or any dispute of any sort that might come between JQ International and you, or its business partners and associates.
Indemnification
You agree to indemnify JQ International and its affiliates and hold JQ International harmless against legal claims and demands that may arise from your use or misuse of our services. We reserve the right to select our own legal counsel.
Limitation on liability
JQ International is not liable for any damages that may occur to you as a result of your misuse of our JQ Helpline services. 
JQ International reserves the right to edit, modify, and change this Agreement at any time. We shall let our users know of these changes through electronic mail. This Agreement is an understanding between JQ International and the user, and this supersedes and replaces all prior agreements regarding the use of the JQ Helpline. 

JQ offers programs and services to LGBTQ+ Jews and allies through this website, jqinternational.org, and helpline services over the phone, email, and through text. 
While engaging with this website, you may be asked to provide personally identifiable information. While utilizing the helpline, we collect information that you provide and the phone number or email address from which you contact us. Data is stored in a confidential database that only JQ staff members and approved volunteers can access. 
We may use your information to provide and improve our services, contact you, respond to your requests, and provide anonymous reporting internally or for funding/donation purposes.
When you initiate contact with the Helpline through text, email, call, or intake form, you opt in to receiving messages from the JQ Helpline. You can opt out of receiving messages from JQ Helpline or JQ International by texting or emailing "STOP" or "unsubscribe." 
If you contact the Helpline and indicate that a minor, dependent adult, or elder has or is currently experiencing abuse or neglect, we may have to report this to the appropriate authority or agency. If you disclose information that we believe places an individual at imminent risk for death or harm, we may have to report this information as well. Unless required by law, we will not disclose your personal information to other individuals or parties without your permission. 

© 2018 JQ International. All Rights Reserved.