Established in 2004, JQ is the premiere LGBTQ+ Jewish organization in Los Angeles. JQ celebrates the lives of LGBTQ+ Jews and their allies by transforming Jewish communities and ensuring inclusion through education, support, and identity-enrichment. From Shabbat dinners to holiday gatherings to educational panels to inclusion training for institutions, JQ's community engagement and identity-enriching programs and support services promote the healthy integration of LGBTQ+ and Jewish identities. JQ envisions a world where all LGBTQ+ Jews feel a strong sense of self, pride, and community – a place where LGBTQ+ Jews and their allies are supported by communities that embrace their needs and celebrate their unique gifts.
Mastaneh Moghadam, M.S.W., LCSW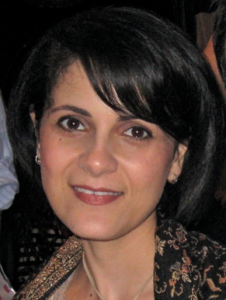 Helpline & Support Group Clinical Supervisor
(She/Her)
License No. LCSW 23095

Amy's Bio
Todd Shotz, a long-time member of JQ and JQ's current Board Chair. He is a film producer and the creator of Hebrew Helpers a national B'nai Mitzvah education service. Todd has served on many start-up and second tier non profit boards.
Michael Levine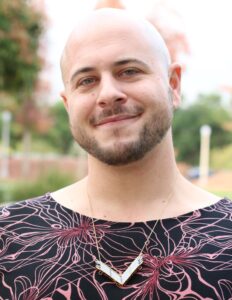 Transgender and Nonbinary Support Group Facilitator
(They/Them)
Registered Associate Marriage and Family Therapist
AMFT 124078
Employed by JQ International
Supervised by Mastaneh Moghadam,
M.S.W., LCSW
License No. LCSW 23095
Michael's Bio
Todd Shotz, a long-time member of JQ and JQ's current Board Chair. He is a film producer and the creator of Hebrew Helpers a national B'nai Mitzvah education service. Todd has served on many start-up and second tier non profit boards.
Todd Shotz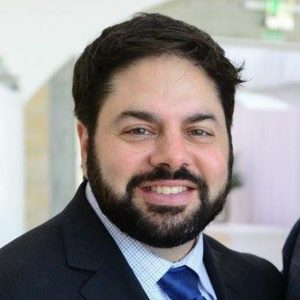 Board Co-Chair
Todd's Bio
Todd Shotz, a long-time member of JQ and JQ's current Board Chair. He is a film producer and the creator of Hebrew Helpers a national B'nai Mitzvah education service. Todd has served on many start-up and second tier non profit boards.
Neil Spears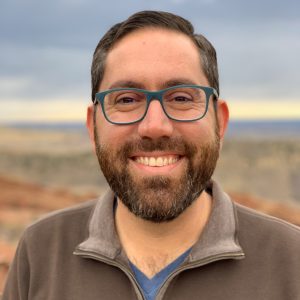 Board Co-Chair
Neil's Bio
Neil Spears serves as Executive Director of the Silverlake Independent Jewish Community Center after eight years as Regional and Executive Director at Power MyLearning. Neil has a BA from University of California San Diego and a Master of Education from Harvard Graduate School of Education.
Amy Alterman-Paradiso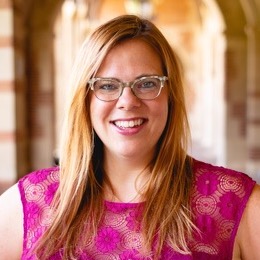 Board Member
Amy's Bio
Amy Elizabeth Alterman (MPH) is a PhD candidate in Culture and Performance. Working at the nexus of performance studies, gender studies, anthropology, and public health, she applies feminist and performance theory to current sexual and reproductive health problems. Based on two years of ethnographic research, her dissertation analyzes the obstacles, resiliencies, and support networks associated with independent abortion clinics in the United States—spotlighting the Abortion Access Front comedy show as an arts-based public health intervention. Her work has been published in Contraception, The Journal of Adolescent Health, and other publications.
Deb Engel-Kollin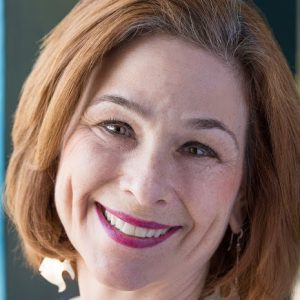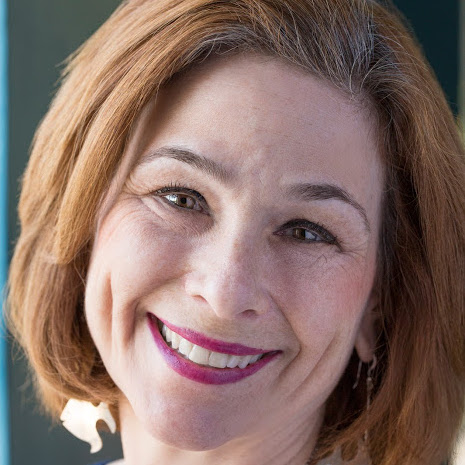 Board Member
Deb's Bio
Deborah Engel Kollin is an educator and parent of a queer teen (now college student) in JQ's Teen JQSA program. Her passion for JQ lies in her desire to make the most inclusive Jewish community possible to ensure her child is embraced as an LGBTQ+ Jew.  Deb was the Admissions and Outreach Coordinator at Westside Waldorf School and was the Director of Operations of the Rabbi Jacob Pressman Academy of Temple Beth Am for 12 years.
Jonathan Epstein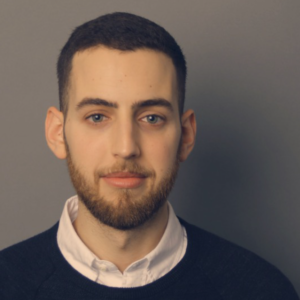 Board Member
Jonathan's Bio
Jonathan Epstein is an entertainment publicist with a focus on film theatrical, series launch and awards strategy campaigns. He began his career in the NY office of Strategy PR/Consulting, working on Oscar winning films such as David Fincher's THE GIRL WITH THE DRAGON TATTOO, Ben Affleck's ARGO, and Richard Linklater's BOYHOOD.  
After a stint in the publicity departments of The Weinstein Company and Lionsgate's NY offices, Jonathan made his way to LA and back to Strategy PR/Consulting, where he currently helps spearhead campaigns on behalf of all of the agency's clients.  His latest campaigns include films such as Ryan Coogler's BLACK PANTHER, Quentin Tarantino's ONCE UPON A TIME…IN HOLLYWOOD and Paul Thomas Anderson's PHANTOM THREAD, in addition to streaming series such as Disney +'s WANDAVISION, Hulu's THE HANDMAID'S TALE and Apple TV+'s TED LASSO. 
Jordan Held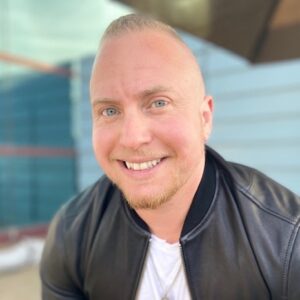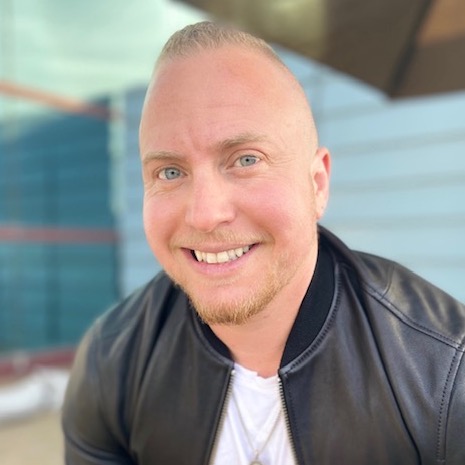 Board Member
Jordan's Bio
Jordan Held MSW, MS (he/him/his) is a Clinical Social Worker at Children's Hospital Los Angeles in the Center for Trans Youth Health and Development. As a queer identified, transgender man, Jordan brings a dual perspective to the needs and realities of the trans community. 
Max Landwirth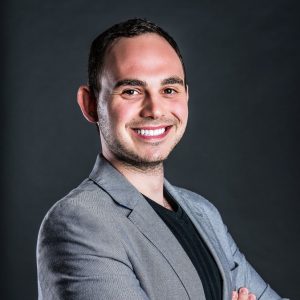 Board Member
Max's Bio
Max Landwirth is an independent film producer based in Los Angeles. He is the founder of Landwirth Legacy Productions. Max hopes to continue his grandfather's philanthropic legacy infusing service and social-awareness in everything he does, both personally and professionally. 
Murray Levin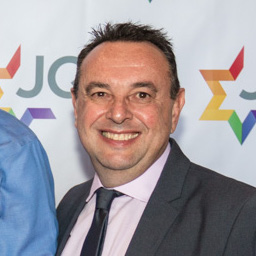 Board Member
Murray's Bio
Murray Levin is a CPA and CFO in the nonprofit sector. Murray is a longtime member of the JQ community and has over 35 years of experience in financial planning and accounting.
Lindsay Kauffman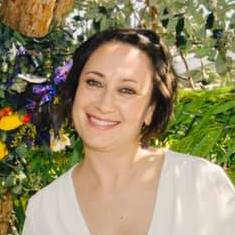 Board Member
Lindsay's Bio
Lindsay Kauffman is the Founder and Executive Director of Bay Area Girls unite. She is committed to helping young athletes fall in love with the game of soccer, encouraging them to be strong, healthy, and confident. Lindsay was the assistant coach for the Gold Medal winning of the 2013 USA Maccabi Women's Team and was awarded the San Francisco Unified School District Women's Soccer Coach of the Year in 2014. She lives in San Francisco with her wife, Shalom Kimble, and dog Percee.
Meir Kojman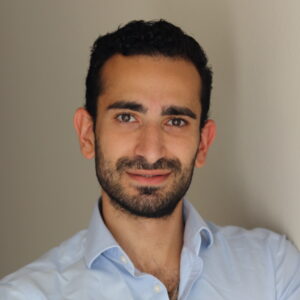 Board Member
Meir's Bio
Meir Kojman is a Building Performance Engineer, working for a multi-national, multi-disciplinary engineering consultancy firm. Meir gained a Master of Engineering degree in Architectural Engineering from Heriot-Watt University in Edinburgh, Scotland, where he lived for five years. On making Los Angeles his home in early 2018, Meir began attending JQ events, and is passionately involved in the organization. 
Nate Looney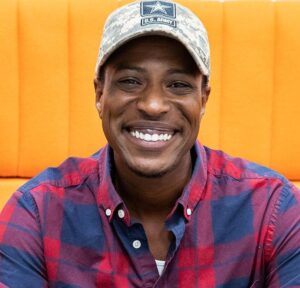 Board Member
Nate's Bio
Nate Looney is Avodah's Manager of Racial Justice Initiatives, leading diversity strategies at Avodah, focusing on Jews of Color. He previously served as Avodah's JOC Recruiter. Nate is also the CEO and Owner of Westside Urban Gardens, an urban agricultural company based in Los Angeles, CA. Nate is an AJU alum, entrepreneur, strategist, US Army Veteran, and Urban Farmer. Nate joined the US Army National Guard in 2003. After Bootcamp, Nate relocated to New Orleans, where he was both a military police soldier and a full-time college transfer student at Dillard University, an HBCU. Nate was part of rescue efforts during Hurricane Katrina in 2005 and deployed to Iraq in 2008. Nate decided to leave the Army to finish his college education and begin his gender transition. In 2015, Nate graduated with his B.A. in Business from American Jewish University. 
Alisha Pedowitz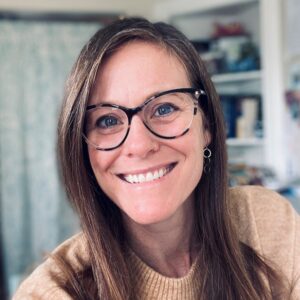 Board Member
Alisha's Bio
Alisha Pedowitz is the California Director of Moving Traditions. She has made her career working with teens, using the richness of the Jewish community, ritual, tradition, and wisdom to help them thrive. Alisha has worked as an educator and communal professional at Jewish camps, schools, and agencies throughout California, and she is a third-year Rosh Hodesh community group leader. Alisha holds an MBA in Nonprofit Management, an MAEd with a Concentration in Experiential Education Bachelor's degree in Hebrew Letters from American Jewish Universityanandelor's degree in Psychology from Stanford University
Henry Platt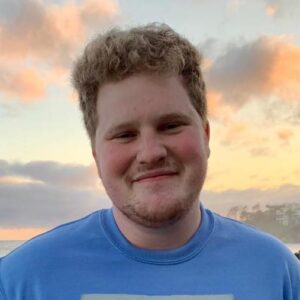 Board Member
Henry's Bio
Henry Platt oversees emerging talent at Warner Music Group's Theatrical Division. He is a recent graduate of the University of Pennsylvania, where he majored in English and minored in Jazz and Popular Music. Originally hailing from Los Angeles, Henry served as the music director for Counterparts A Cappella, a pop/jazz group at UPenn, and served as a representative on the inaugural Student Wellness Advisory Group at Upenn. Along with being a singer and musician, Henry is a proud member of the LGBTQ and Jewish communities and dedicates time to advocacy and awareness for mental wellness. Henry lives in NYC
JQ International was founded in 2004 to provide safe-space and identity-building programs for the LGBTQ+ Jewish and ally community. Whether through peer relationships, in the home, or with respect to Jewish institutions, LGBTQ+ Jews often feel forced to choose between being queer and Jewish. As the community grew and the programming became more popular, JQ recognized a common thread emerging from the personal stories of community members: LGBTQ+ Jews felt split at the root, divided between their cultural, religious, and spiritual identities.

JQ is now the premiere LGBTQ+ Jewish organization in the greater Los Angeles area. Through transformative, dynamic, and engaging programs, JQ has established an impressive track record of innovative initiatives, services, and partnerships fostering leadership and inclusion throughout the region. JQ's programs have impacted more than 13,000 lives in the LGBTQ+ and ally Jewish community in the past year alone.