The Teen JQSA is the premiere
community for LGBTQ+ and ally
Jewish teens in Los Angeles.
Join or participate
Introduced in 2015, JQ's Teen JQSA cultivates connection by providing a safe, affirming, and welcoming space for LGBTQ+ Jewish teens and allies grades 8-12. The first such community-wide youth group in LA, the Teen JQSA provides social and educational events throughout LA, as well as health and wellness guidance. The JQSA equips participants with tools and resources to actively manage bullying, homophobia, and adolescent pressures, and fosters a greater understanding of Jewish values that affirm LGBTQ+ identity and inclusion.
Teen JQSA events include Jewish holiday celebrations, community-wide panel discussions, movie nights, arts & crafts, special speakers and presenters, games & team building, as well as an end of year day-long retreat. Through workshops and events, participants create lasting friendships, gain confidence, and and attain an increased awareness of LGBTQ+ inclusion in a uniquely Jewish context.


Teen JQSA Taster Programs
The JQSA's 30 – 45 minute taster programs provide a "taste" of what the Teen JQSA has to offer by educating students/ teens on the basics of LGBTQ+ education and allyship.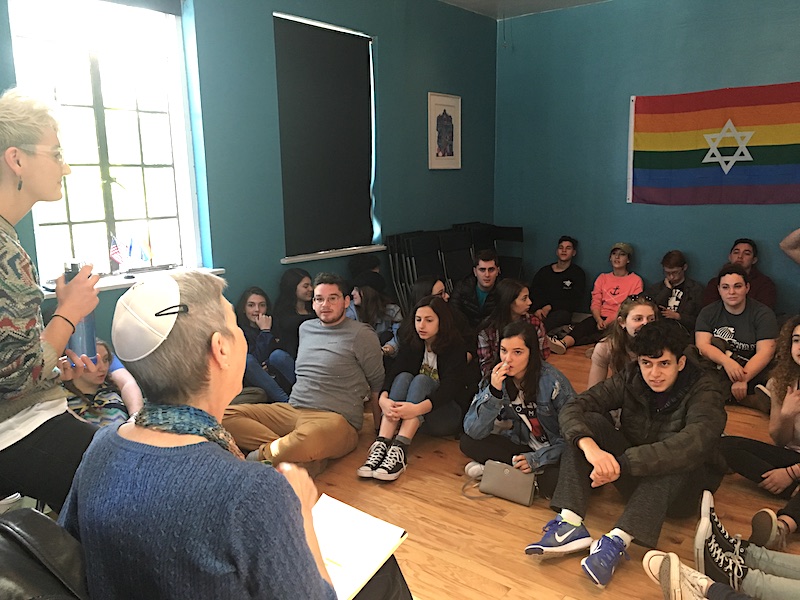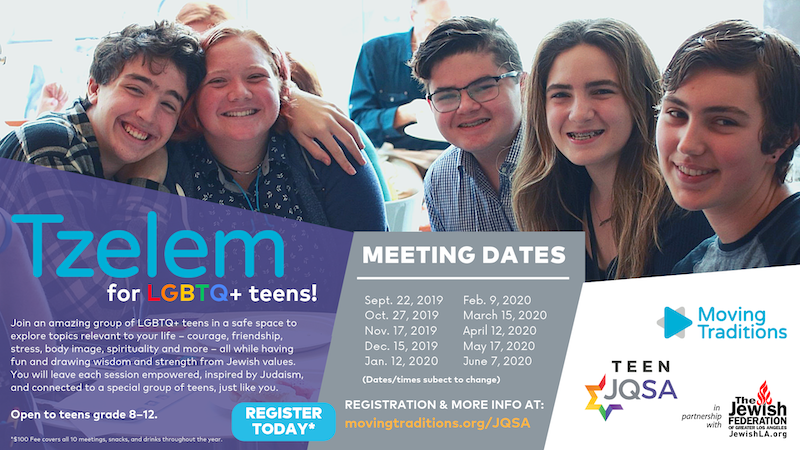 Tzelem for LGBTQ+ teens in LA
Tzelem for LGBTQ+ Teens offers a safe space for students grades 8 – 12 to explore topics relevant to their lives — courage, friendship, stress, body image, spirituality and more – all while having fun and drawing wisdom and strength from Jewish values. Teens will leave each session empowered, inspired by Judaism, and connected to a special group of teens just like them.
Moving Traditions is a national organization that emboldens teens to flourish by fostering self discovery, challenging sexism, and inspiring a commitment to Jewish life and learning.
Tzelem for LGBTQ+ teens will bring together the same group of teens each month to learn, grow, and bond together throughout the school year.