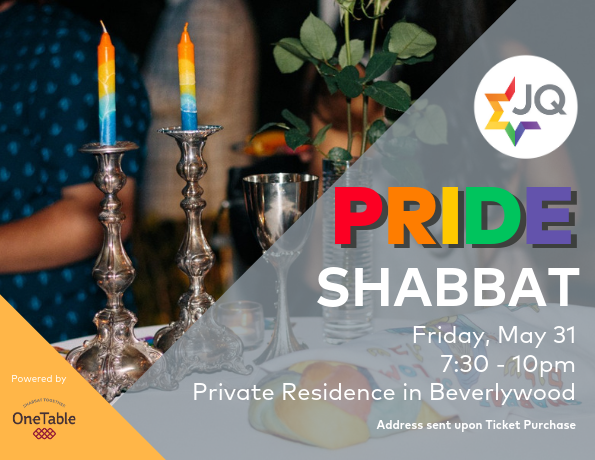 PRIDE Shabbat 
JQ invites you to our 2nd Annual Pride Shabbat Powered by OneTable! Join us as we kick off Pride Month for an evening of celebrating PRIDE and enjoying Shabbat with our LGBTQ+ and ally Jewish community. Enjoy a special catered kosher RAINBOW menu by Chef Mumsie, rainbow candle-making, entertainment, open bar with delicious drinks, and a fun atmosphere!
Friday, May 31
6:30 PM Candle Making Workshop*
7:30 PM General Entry
$50 General Ticket
Private Residence in Beverlywood
March in the LA! Pride Parade!
Sunday, June 9 • 8am – 11am
Join JQ and BCC as we march down Santa Monica Blvd. for the annual LA! Pride Parade!  Marchers will meet early Sunday morning and will receive full details including location, meet-up time, and more with online RSVP. All ages, races, nationalities, religions, gender identities, and sexual orientations are welcome to join!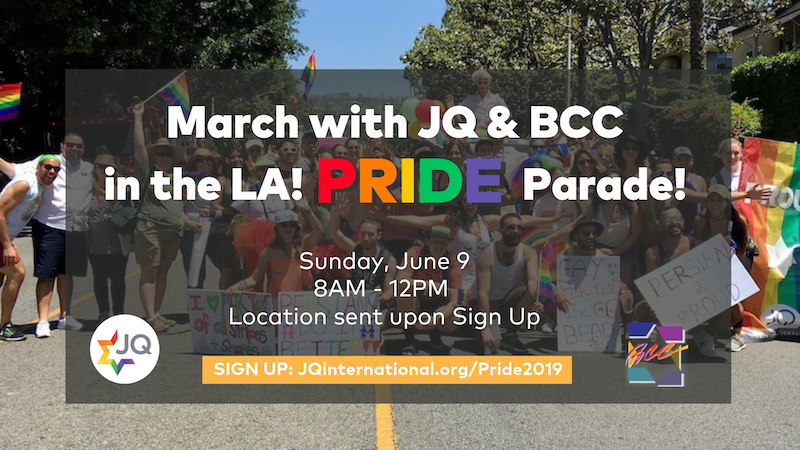 JQ's Annual PRIDE Brunch
Join JQ and BCC at the JQlub in the heart of West Hollywood for our annual Pride Brunch! Enjoy delicious bagels and lox, mimosas, and tons of rainbow swag as we celebrate Pride watching the LA! Pride Parade from the best bird's eye view in town! 
Sunday, June 9
11am – 2pm
$30 Early Bird (through May 31)
$40 General 
801 Larrabee St. West Hollywood, CA 90069
*Guests under the age of 18 are welcome but must be accompanied by a parent/guardian.
JQ PRIDE Ride with Flywheel Sports
Sunday, June 23 • 12:30pm – 2pm
On Sunday, June 23, celebrate PRIDE with a workout! Sweat for a great cause when you join the JQ team for a fun and challenging charity ride at Flywheel Sports WeHo led by instructor Steven Goldsmith. Enjoy a workout with friends and tasty treats to follow! Reserve your spot today!
Flywheel Sports WeHo
8599 Santa Monica Blvd.
West Hollywood, CA 90069
Tickets: $40 (includes reserved bike, shoes, snacks)
Note: You must have a Flywheel account to participate. For new users, information regarding setting up a Flywheel account will be sent upon RSVP and booking.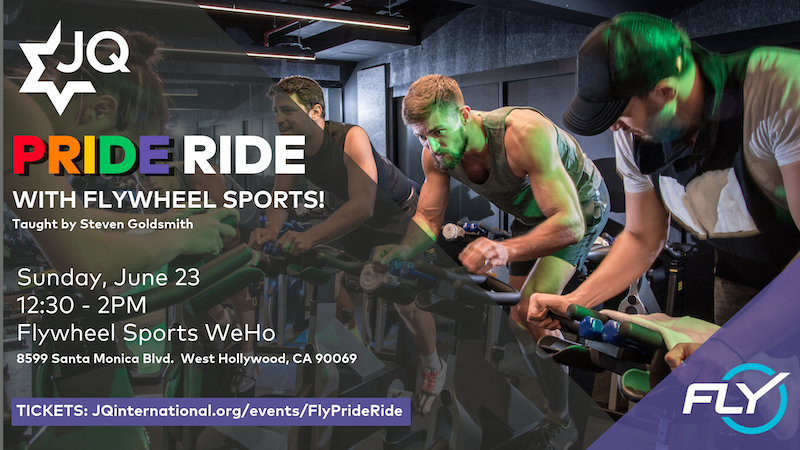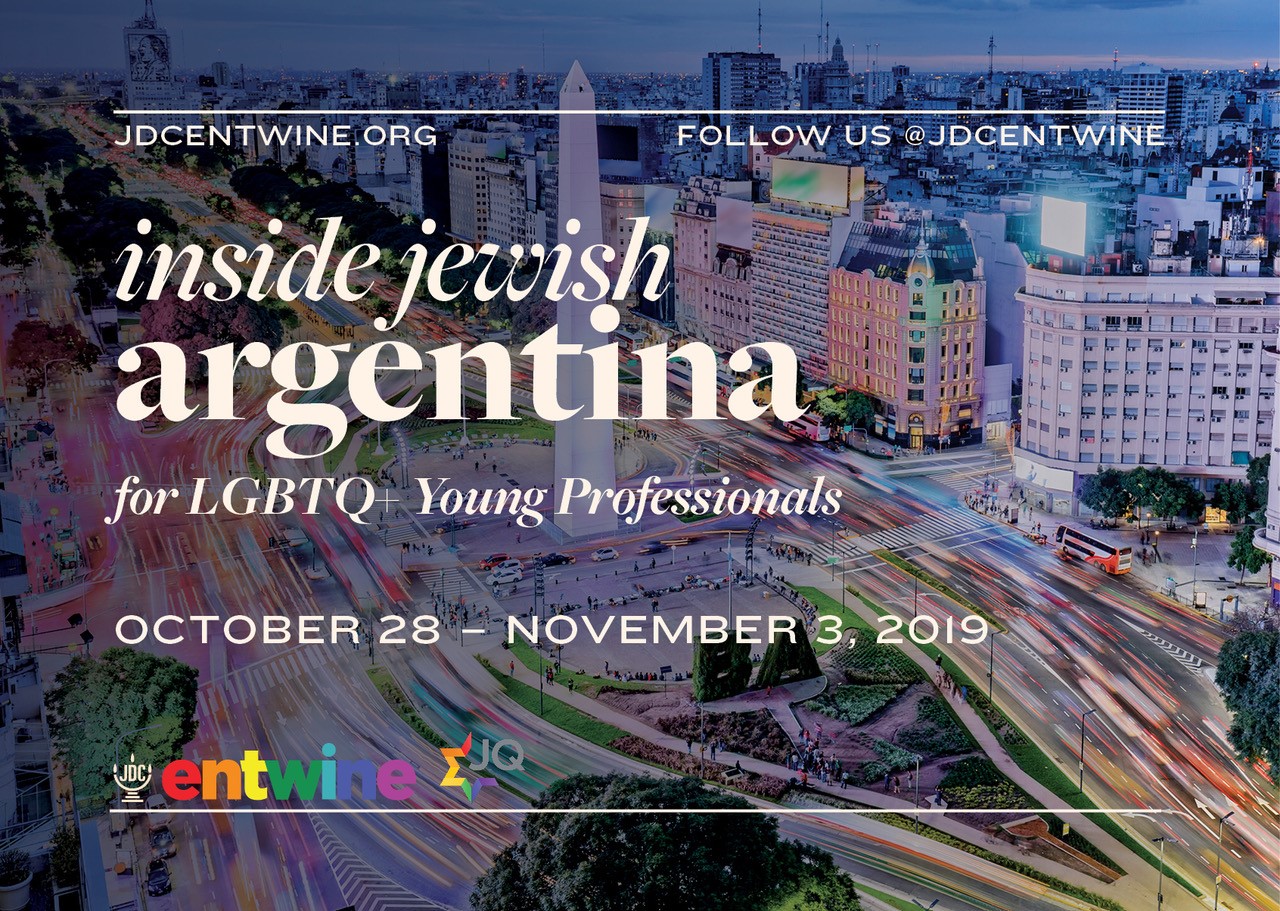 Join JQ & JDC Entwine in Argentina this Fall!

October 28 – November 3
Applications are now open for Inside Jewish Argentina 2019 for LGBTQ+ Young Professionals – join us this fall to Explore Buenos Aires!
Join a cohort of passionate peers from around the world to explore the vibrant city of Buenos Aires and engage with issues at the intersection of the largest Jewish community in Latin America and LGBTQ+ rights. Applications open through June!