JQ brings together the
LGBTQ+ and ally Jewish
community through meaningful
programming and events.
Join or participate
JQ International is the premiere LGBTQ+ Jewish organization in the greater Los Angeles area since 2004. Through transformative and dynamic programs including the Teen Jewish Queer Straight Alliance (JQSA), the lifesaving JQ Helpline, Persian Pride Programming, and JQ's Young Adult Programming, JQ has established an impressive track record of innovative initiatives, services, and partnerships fostering leadership and inclusion within the community. Benefiting LGBTQ+ Jews and allies of all ages, JQ's programs have impacted more than 13,000 lives in the past year alone.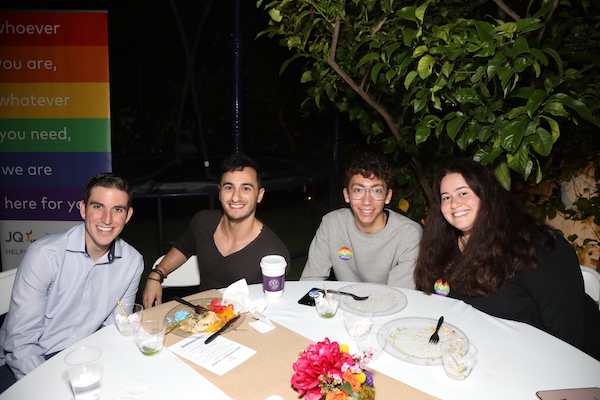 ADULT PROGRAMMING
With events ranging from Shabbat dinners to holiday gatherings and educational panels, JQ's community engagement and identity-enriching programs for adults promote the healthy integration of LGBTQ+ and Jewish identities. JQ integrates LGBTQ+ history and themes into traditional Jewish celebrations and rituals to create a vibrant Jewish experience where no LGBTQ+ Jew feels split between being Jewish and queer.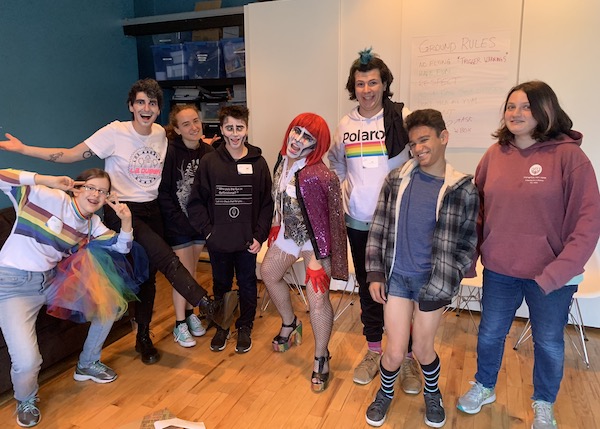 TEEN JQSA
Introduced in 2014, the Teen JQSA (Jewish Queer Straight Alliance) cultivates social and spiritual connections by providing a vital and affirming space for LGBTQ+ Jewish teens and allies ages 13-18. The first such community-wide youth group in Los Angeles, the Teen JQSA equips participants with tools and resources to manage bullying, homophobia, and adolescent pressures, and fosters a greater understanding of Jewish values that affirm LGBTQ+ identity and inclusion. Through workshops and events co-created with teen leadership, participants create lasting friendships, gain confidence, and experience full LGBTQ+ inclusion in a uniquely Jewish context.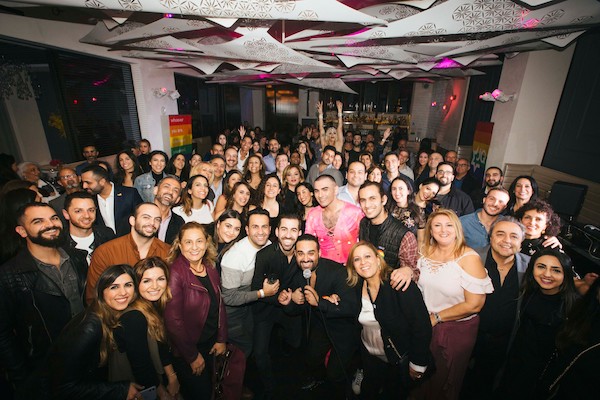 PERSIAN PRIDE
JQ's Persian Pride Programming is the only programming in the world specifically designed for LGBTQ+ Persians and the Persian community at large. JQ's Persian Pride Fellowship and programming affects communal growth and cultivates identity, camaraderie, and support through a culturally-sensitive lems. The cohort-based fellowship experience provides fellows with advocacy training, activist resources, and tangible tools customized to help them move equality forward addressing the unique needs of the Persian community.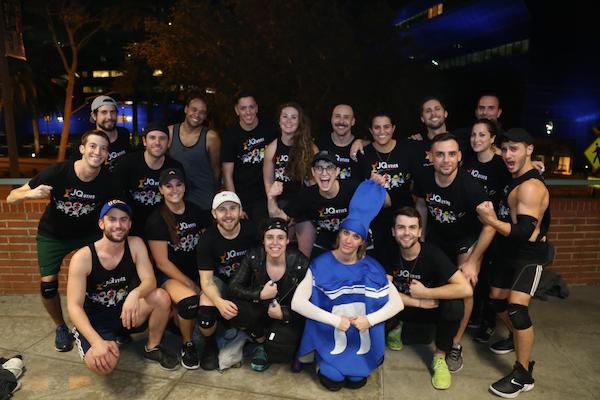 JQUTIES DODGEBALL
In the Fall of 2017, JQ sponsored a team in the longstanding West Hollywood Dodgeball League. The team — named the JQuties — would be the first LGBTQ+ and ally Jewish team in WeHo Dodgeball history. For the first time, members of the LGBTQ+ Jewish community saw themselves reflected and included in one of the most popular and longstanding adult recreational dodgeball leagues. The team hosts a Shabbat dinner each season, gathering to celebrate the end of the week and to give thanks to the camaraderie they found through dodgeball.

© 2018 JQ International. All Rights Reserved.